Beauty
4 Ingredient Turmeric Face Mask Recipe Which'll Give You A Glowing Complexion
Stressful days can really take a toll on the way our skin looks. It's not easy to maintain the gold standard of flawless skin for the average woman. 
But, what if we want to get naturally healthy skin? The answer can be as simple as a homemade turmeric face mask recipe.

These sorts of easy diy face masks are absolute skin fixers. There's so much to play around with and at such a low cost. As you may know, one of the main concerns women have is a dull face.
Turmeric Face Mask Benefits
Let me tell you that the health food turmeric, originating from India, is such a blessing. Healthline has written a great article on its advantageous cosmetic properties which you can check out here.
When applied topically a face mask containing turmeric boasts of several other benefits such as brightening the skin, reducing dark spots and acne scars, preventing aging, treating hyperpigmentation, etc.
A diy face mask with turmeric can always be added to your routine, especially prior to special occasions when you would like to get instant glowing skin in 10 minutes.
How To Use Turmeric For Skin
Turmeric Face Mask Recipe And Procedure
You will need the following ingredients:
2 tablespoons plain yogurt
1 teaspoon turmeric powder
2 teaspoons gram flour
1/2 teaspoon lemon juice
1 teaspoon honey (optional for dry skin)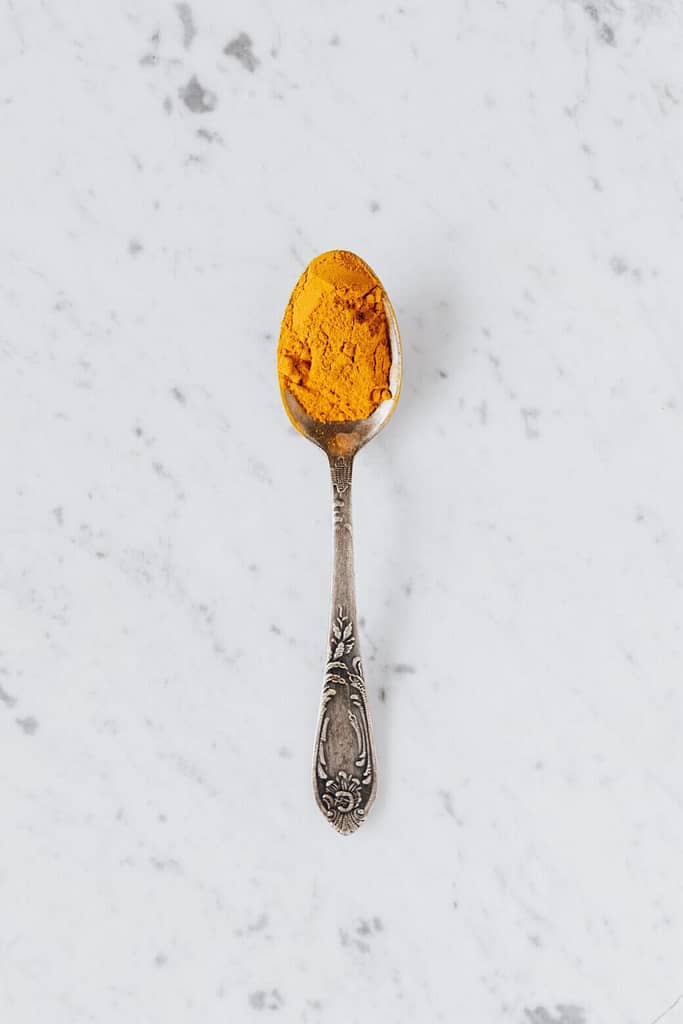 Mix the mentioned items together in a suitable bowl. A paste of medium consistency should form. Add a little water if required.
Apply the mask onto the whole face, excluding sensitive areas near the eyes and lips.
Give it optimal time to dry until it starts to feel constricting on the skin. This process can take anywhere from 15 to 30 minutes. Generally, the more you wait the better it is.
Rinse it off slowly using lukewarm water.
Your face will appear noticeably brighter and smooth. The best thing about this face mask is that it can be done as often as you want to. It's a super gentle and calming formula.
Please let me know how it went in the comments down below. I've posted about some other holy grail natural face masks I'd love for you to check out: