Beauty
How To Style Yourself To Look Taller
A tall, lean looking body structure is coveted by women all around the world! Unless one has been hit with the jackpot in the gene department, this remains a dream for many. Fortunately, I'm here to clear a common misconception. Even people who aren't blessed with model height, can make efforts to appear taller.

It all comes down to the outfits you pick and how you style them. These fashion laws, particularly for petite-sized females, are what you need to get well-versed with.
1. Wear nude or skin toned shoes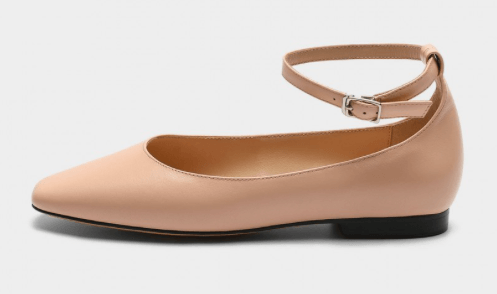 A nice pair of shoes that match with the colour of your skin, don't instantly grasp attention. As a result, they appear more blended and as a part of your body. Even plain nude flats would give you more height, as compared to their brighter equivalents.
2. Go for pointier heels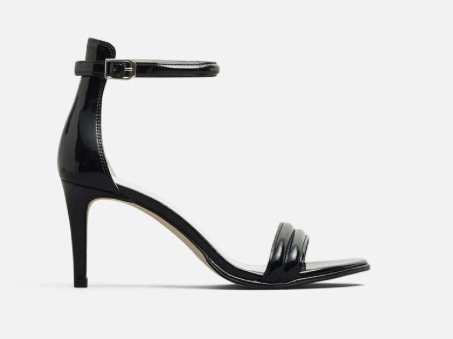 Strappy heels, preferably with an open toe, work best. And as always, the higher the heels gets the longer your legs will look.
3. Avoid the mid length cut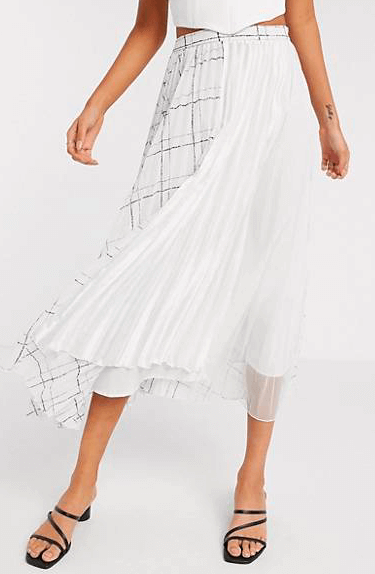 Midi/knee hems are capable of shortening tall silhouettes too. It's always better to avoid this in-between length, if you're trying to appear longer. Also, looser versions are even worse.
4. Wear cropped or long tops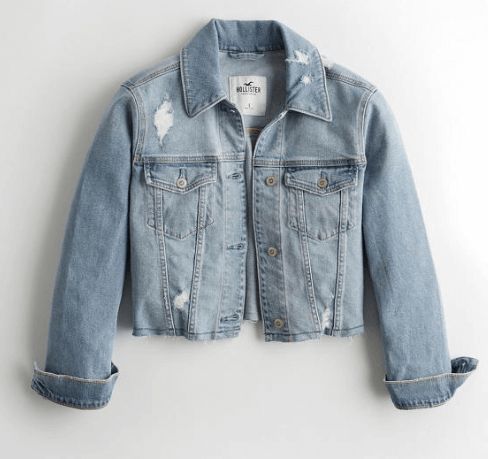 Again, the same rule applies to tops as well. A jacket that sits right at that awkward spot on the hips, makes you so much shorter. Opt for either very short or long ones instead.
5. Add a belt to oversized shirts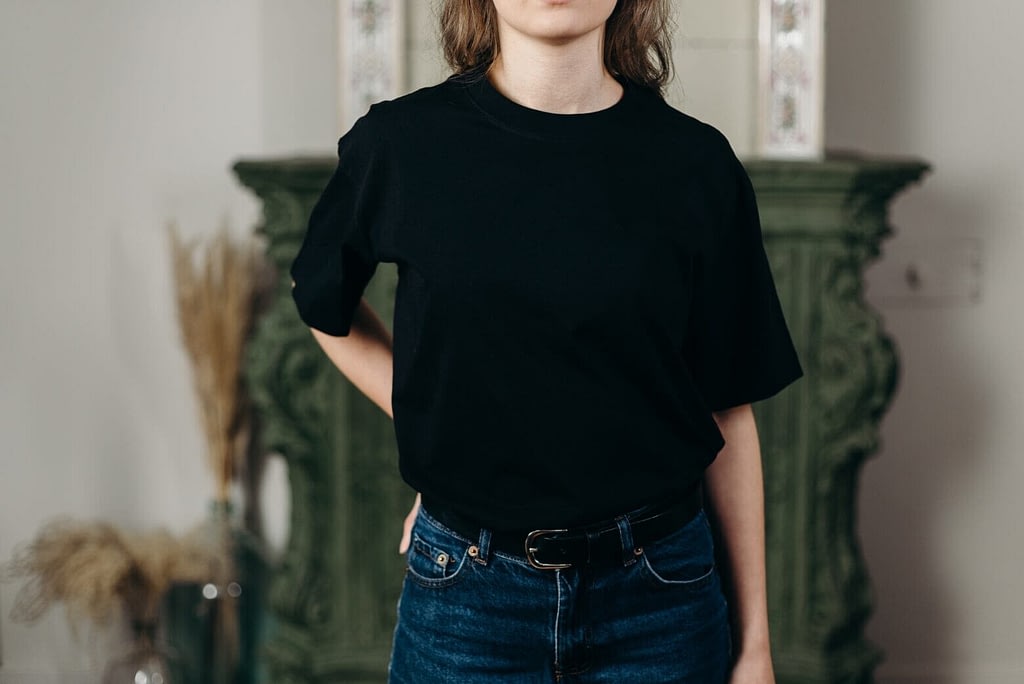 When mid-length shirts are a must, adding on a belt around the waist can give the illusion of a longer body. This technique works well with other oversized shirts as well, like formal button-ups.
6. High waisted pants are your best friend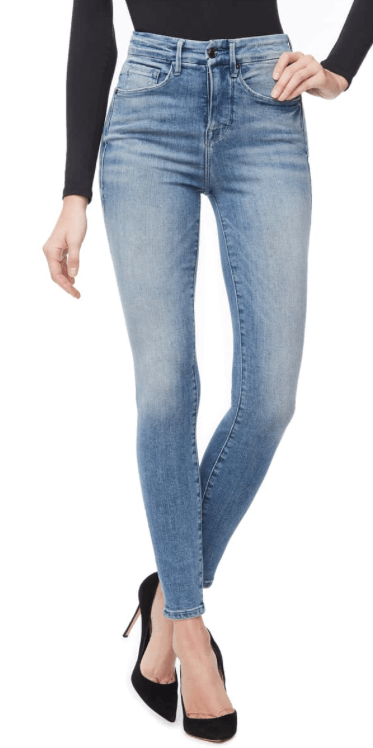 High or mid rise jeans are known to be the most flattering on every single body type. They give the much needed illusion of a shorter torso and longer legs.
7. Try wide, loose and super long pants
I'm talking about a very specific kind of pants now, which are super loose and reach below the ankle! Trousers similar to the one above, combined with a tight top, are the best combo for providing height. Pair the two with a tall heel, and you'll suddenly grow 3 whole inches.
8. Pair shades from the same colour family together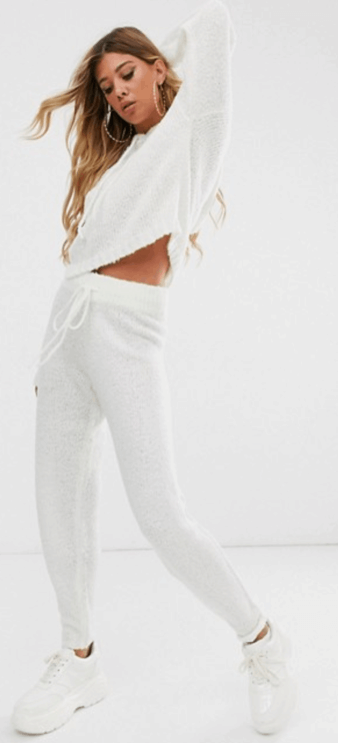 Monochromatic outfits can boost that tall illusion by a margin, but it isn't necessary to match the exact same shades. Similar colours, like white and nude, will give the same effect we're looking for.
9. Wear ankle or over the knee boots only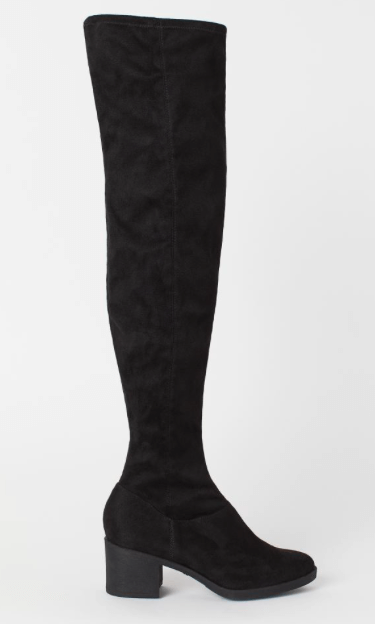 Boots that don't fall in any of the above mentioned categories, cut off the lower body at an undesirable place. Although, knee-length booties can sometimes be an option.
10. Wear tight shoes with cropped straight jeans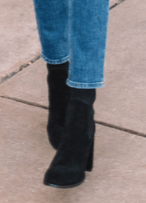 Straight 'boyfriend' jeans have emerged as a big trend, and the best method to style them is with a shoe that covers the remaining skin. Keep in mind that it should be tight enough to balance their baggy fit. So, what's optimal is a big ankle boot, with some heels.
11. Put your hair in an updo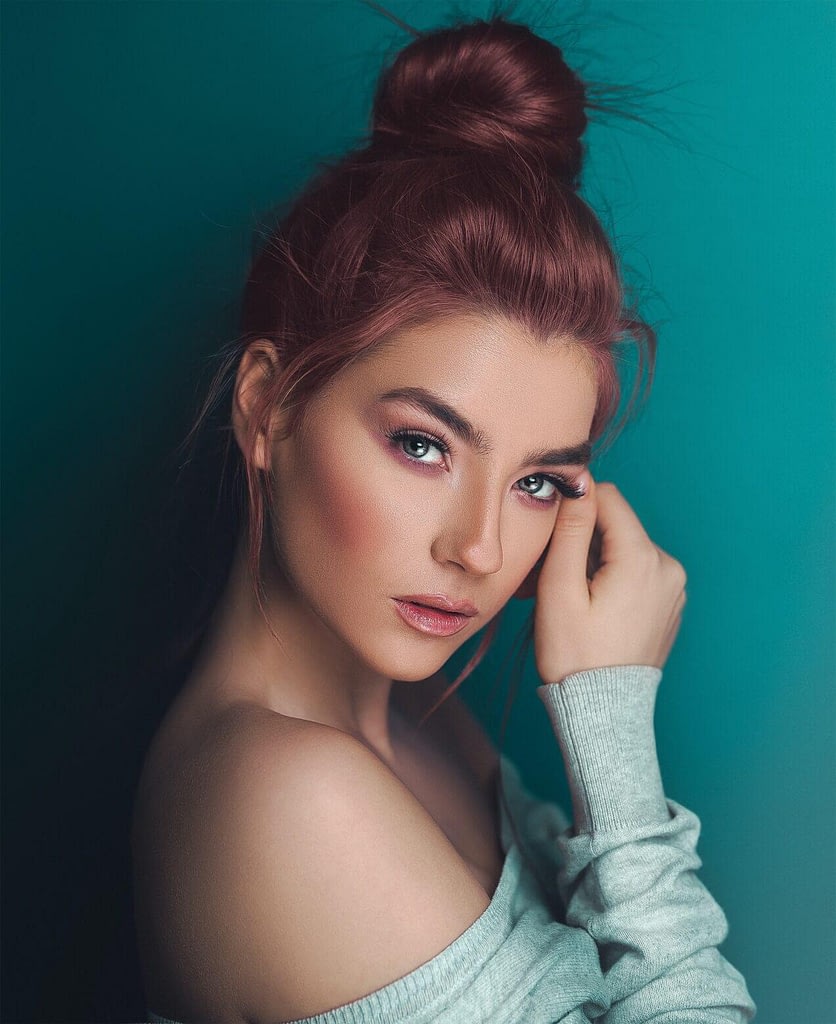 Longer hair can make our body seem smaller by proportion. However, it's not practical for everyone to get a bob cut. But, what you can do is tie your hair up and away into a neat hairstyle.
12. Opt for vertical stripes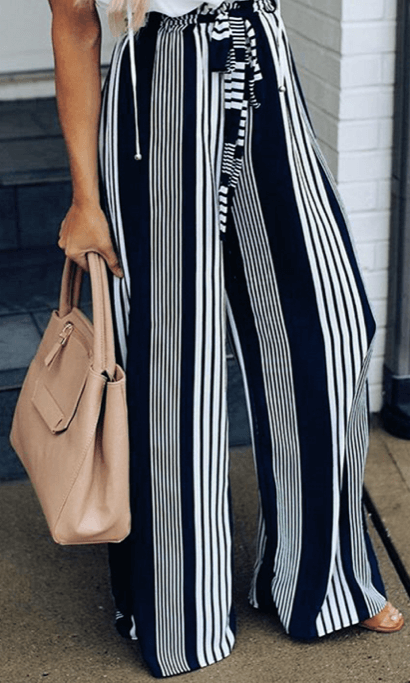 Vertical striped clothing does wonders for lengthening the body. On the contrary, be wary of horizontal stripes because they do the exact opposite.