Fashion
Best Clothing To Wear If You've Got An Inverted Triangle Body Type (Plus More Than 5 Accessory Ideas)
Due to the presence of strong shoulders, women having this particular body can look masculine. Customizing your workouts according to your body shape is a lifestyle change I would recommend all women to do.  Sara Lindberg has come with an article on How to Exercise With an Inverted-Triangle Body.
Also, luckily, it's quite easy to play with outfits. There are many styling tricks that I will discuss below. The clothing you pick should tone down the upper body while maximizing the legs and hips.
Inverted Triangle Body Shape Celebs
Famous women with an inverted triangle figure look equally stunning on the runway, red carpet, or in movies. A few examples of such celebrities are Naomi Campbell, Cindy Crawford, Demi Moore, Kelly Clarkson, and Lucy Liu. Checking out their outfits on Pinterest, Google Images or social media can give you a ton of visual inspiration!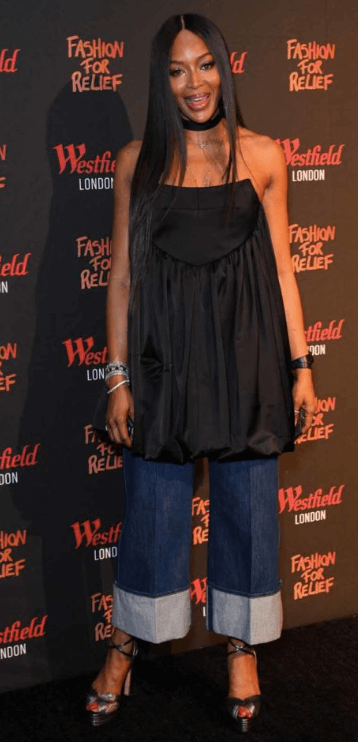 How To Dress Inverted Triangles
Here's the kind of things to look out for, in each category. Obviously, the more number of right clothing you pick, the better the outfit will be on a whole.
I like to make it a point to never mix two no-nos together, but limit those to one (if you must). Additionally, adding layers on top can hide any imperfections certain clothes may show, especially when it comes to upper wear.
Tops
Tops that draw minimal attention should be used, which means dark neutral colors. Avoid any sort of print, except vertical stripes. Cap, long, bell, raglan or kimono sleeves can soften out the bold shoulders. Wide straps, gathered necks, scoop/v necklines, halter necks, asymmetrical sleeves and keyholes are also something to think about.
Some major don'ts are embellishments, off-the-shoulders, tight tops, and spaghetti straps. As far as jackets go, stick to fitted ones that taper at the waist. Long shirts add dimension to the hips. Avoid double collars and huge lapels.
Pants
Alternatively, flowy bottoms bring about that well-needed balance to your body. A palazzo pant, trouser, bootcut, wide-leg or even boyfriend jean is nice. Heavy pockets can be very beneficial for you. High-waisted versions are always better.
Skirts
Don't purchase pencil skirts! However, flared, maxi, layered, tulip, pleated, aline, and similar styles are great. These can be of any length, but the longer the better.
Dresses
Any dress that is fitted at the top, like at the waist, and relaxes towards the end is a good idea. The dress types in this category are bustier, wrap, princess seam, ball gown, circle, skater, etc.
Accessories
Huge hip belts, cuff bracelets and clutches are accessories that can add volume to the lower half. Similarly, nude heels make a big difference by elongating the legs.
You can add dainty necklaces to complete the look, but do however avoid a huge statement around the area. Another tip is wearing your hair down and using it to cover your shoulders.
Thanks for visiting SS Blog! Please comment and share it with your other female friends. I've many other posts mainly on lifestyle, beauty, and fashion that I'd love for you to take a look at.