Beauty
How To Treat Dark Knees And Elbows Naturally With 4 Quick Lemon Juice Remedies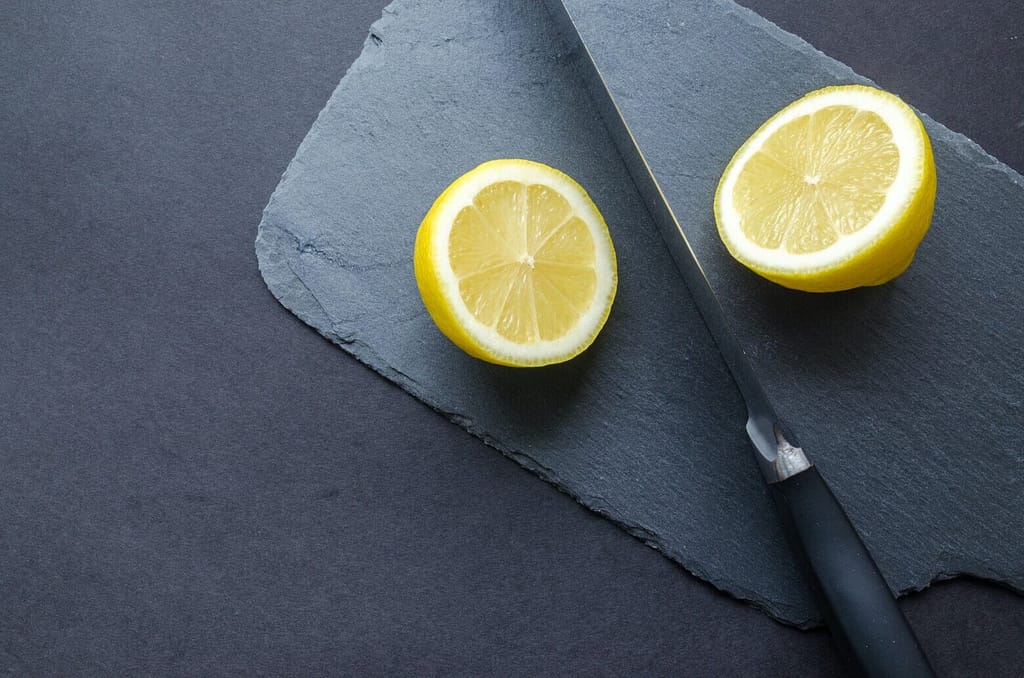 Certain areas of our bodies are always prone to getting discolouration. The elbows, knees and even ankles can be shades darker than the surrounding skin.
The limited number of sebaceous glands in these areas is usually the main cause of this problem.
With a few changes in their self-care routine, most people can easily reduce the appearance of patches. Please read How To Get Rid Of Dark Elbows for some basic tips.
However lot of the times, hyperpigmentation fails to be cured with basic care. Home remedies can be a great way to accelerate dark elbow and knee lightening.
4 Lemon Remedies For Skin
Lemon remedies for skin are pretty effective in a short amount of time. Here's how to treat dark knees and elbows naturally!
1. Lemon and Baking Soda
Mix equal parts of baking soda and lemon to create a thick paste. Baking soda is one of the best natural exfoliating cleansers.
Scrub it onto the knees and elbows for 5 minutes. Leave the mixture on for a further 15 minutes. Wash off with warm water.
2. Lemon and Aloe Vera
Get about 2 tablespoons of aloe vera gel and add the juice of half a lemon. Aloe vera is a conditioning agent, thus it's particularly great for sensitive skin.
Carefully apply the solution on the areas you need to treat. Wait for 20 minutes before rinsing off.
3. Lemon, Milk and Vinegar
Put milk and apple cider vinegar in the same ratio to a bowl. Stir well and then add in about a tablespoon of lemon juice.
Apply the thin liquid on each elbow in layers. Repeat this on the knees. Leave this on for anywhere from 20 to 30 minutes. The lactic and acetic acid in milk and acv respectively, do wonders for removing dead skin.
4. Lemon, Honey and Salt
For this scrub, you'll need the juice of one lemon, 1 tbsp of honey and 1 tbsp of salt. If dryness is the culprit in your case, you must give this recipe a shot!
After mixing the ingredients together, massage the product onto the skin. Take a good few minutes to do. Then, let it sit for another 10 minsters or so. Wash off with cold or lukewarm water.
Use any of the above hacks about twice a week. Slowly but surely, you'll notice dark elbow and knee lightening. Please be consistent as diy remedies upto a few weeks to work. Let me know how you found this post in the comments below!
For those suffering with acne, the following two posts should be useful: