Fashion
How To Dress A Rectangle Body Shape Using The Best Possible Clothing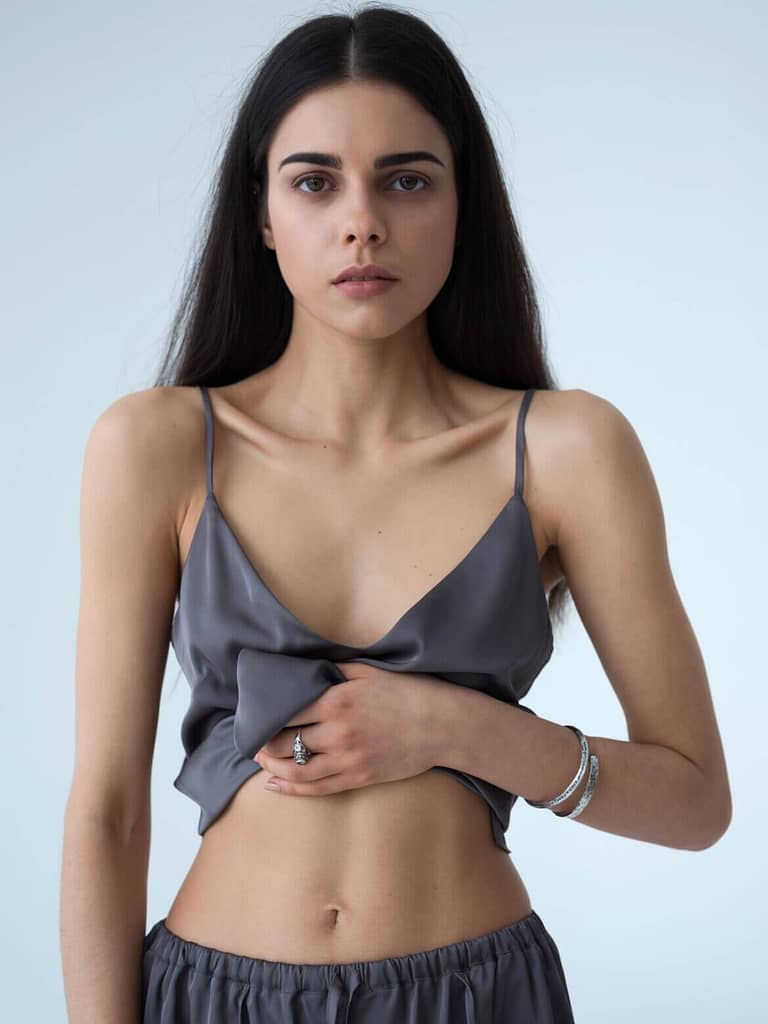 Almost every model has a rectangle body shape, which is why designer pieces can fit on all with ease. The thin, tall structure they share in common, means that they can be used as a plain 'hanger' for clothes.
And, we may not be supermodels ourselves, the same is applicable for us as well.
Rectangular Body Shape Celebrities
Examples include celebs like Kate Hudson, Gigi Hadid, Kendall Jenner, Kate Moss, Gwyneth Paltrow, and Natalie Portman.
Looking up for fashion inspiration at Google Images or Pinterest can give you a great idea of what kind of things to go for. Steal Gigi Hadid's Style board by Teen Vogue is one of my most visited places.

This body shape gives u the ability to rock almost any look. When it comes to choosing particular styles, the sky is the limit. There is nothing to hide in your straight silhouette.
Instead, you can accentuate particular features to appear like other body shapes. So, defining the waist can make you an hourglass. Similarly, highlighting the bust or hips can make you an inverted triangle or pear shape, respectively.
However, I'm sure most of you would want to mimic the hourglass shape. As a result, it is important to focus on creating a waistline, while drawing attention to the upper and lower body parts.
While I love my body in its natural form and wouldn't want it any other way, many rectangle women despise the lack of curves. To solve the problem, the next best thing after fashion is customized training. 
Some workout moves like those mentioned at Sheknows.com can build up your assets over time.
Clothes For Rectangle Body Shape
Here's the kind of styles you want to look for, in each clothing category.
Tops
Avoid loose tops with little to no structure. Instead, opt for tighter fits that enhance the bust. Some options are sweetheart necklines, bustiers, scoop necks, v-necks, round open necks, off-the-shoulders, ruffles, puff-sleeves, shoulder pads, corsets, and collars.
Additionally, adding a belt on the waist of any top can be a great way to do the same. Jackets, sweaters, or blazers nipped at the waist are also great.
Pants
The rectangle body type requires more dimension on the lower half, so try out straight jeans, bootcut, flared, or those with embellishments on the hip area. Skinny jeans aren't the best, but if you must, think high-rise (which defines the waist).
Skirts
All types of skirt styles are suitable; a-line, flared, circle, pencil, and more.
Dresses
Find dresses that are snatched at the waist or super fitted in general. Horizontal blocks, asymmetrical designs, wraps, peplums. etc all work well. Again, for super baggy dresses, a belt fixes the problem.
Prints
A rectangle body is the most versatile. Don't be afraid to experiment with all sorts of bold colors,, prints, textures, and fabrics. One thing I would say, avoid too many stripes in one direction as that can add to the boxy look.
That's all for today, I think I've covered all the basics. I hope you start implementing these strategies in your daily life and let me know your thoughts! Please check out my other blog posts on the topics that interest you.
There are styling articles for the other body types as well, which you can visit by clicking on their respective names:
How To Reverse An Apple Body Shape's Broad Waistline To Look Attractive
How To Dress An Hourglass Body Shape To Look Absolutely Model Worthy
What To Wear For A Pear Shaped Body To Look And Feel Your Best
Best Clothing To Wear If You've Got An Inverted Triangle Body Type (Plus More Than 5 Accessory Ideas)